WEB AND PRINT GRAPHICS FOR EXNESS
I've been working for Exness group as a freelance designer since 2014.
Exness is a an International brokerage company that specializes in providing services for trading in financial markets. By the time I've joined their freelance team, the company had already developed a strong branding image so the production of all new graphic materials is supposed to strictly follow the guidelines of company Brand-book, however the creativity and self-expression within the framework of a corporate style are being always welcomed and encouraged.
Two main directions of my work at Exness are: web graphics and various printed stuff including corporate souvenirs and clothing.
web graphics
Among web graphics there are mainly ad banners for promotion campaigns and social networks events, illustration for the newsletters, infographics and icons.
Besides that web graphics task often includes the challenge of photo search in order to find a perfect metaphor that visually represents the idea of advertised feature or offer.
For example a banner "Leverage up to 1:2000". Search of the non direct associative imagery for "Leverage" (lifting force, strength, power) brought me to propose some variants with industrial and container cranes, car jackscrews, water jet pack flights and finally bodybuilders and powerlifters. The last idea was enthusiastically accepted, so a greatly fitting picture was found in a photo stock. Plus the infographic solution of the same banner was requested for different ad placements.
Another examples of associative imagery search:
1. Social networks newsfeed banner "Immediate withdrawal of funds at any moment with EXNESS" (Concepts to represent: Reliability, confidence, serenity, tranquillity, peace of mind, secure balancing). The proposed solutions were: a peaceful, self-confident lion observing his territory; balancing rocks; meditation, yoga practicing on the cliff edge. The last one was successfully approved.
2. Social networks newsfeed banner: "Bonus program. Opening a new account: The greater the volume of trades - the bigger the bonus". (Concepts to represent: Taking-off, growth, rise, lift). Proposals: Tree growth, perspective view from the ground to the top of the crown; kitesurfing; and Hang-gliding, which was approved at the end.
3. Social networks newsfeed banner: "0% commissions for the deposit and withdrawals" (Concepts to represent: Freedom, no limits). Search of conceptual images produced the following proposals: alpinist, climb, man reaching the top of the mountain. One of the proposed pictures was accepted.
4. Social networks newsfeed banner: "Islamic accounts in Exness - Swap free" (Concept to communicate: respect for the religious traditions) Conceptual image - Mosque. One of the proposed night captures of beautifully illuminated mosques was chosen.
Icon for new trading service "Golden Stairs".
Banner pack: "Bonus program Golden Dozen: Open an account and get 12 grams of Gold for every thousand USD on deposit".
2 banners packs for different ad placement "Trading conditions of EXNESS were recognized as the BEST ones according to Moscow Forex Awards 2014".
Banner pack: "Top up your EXNESS account in Rubles! Yandex Money and QIWI paying systems are newly available!"
Variants and the chosen version of Newsletter illustrations:
1. "Participate in our survey"
2. "New payment systems" Top up your account in Rubles via Qiwi or Yandex Money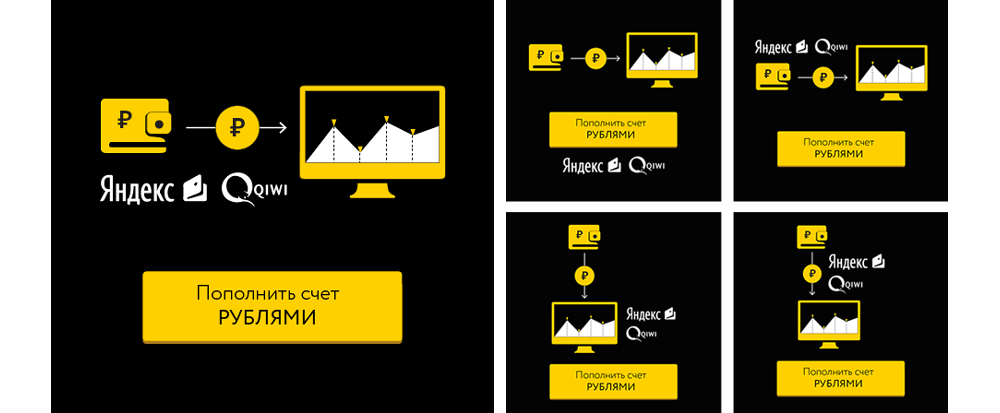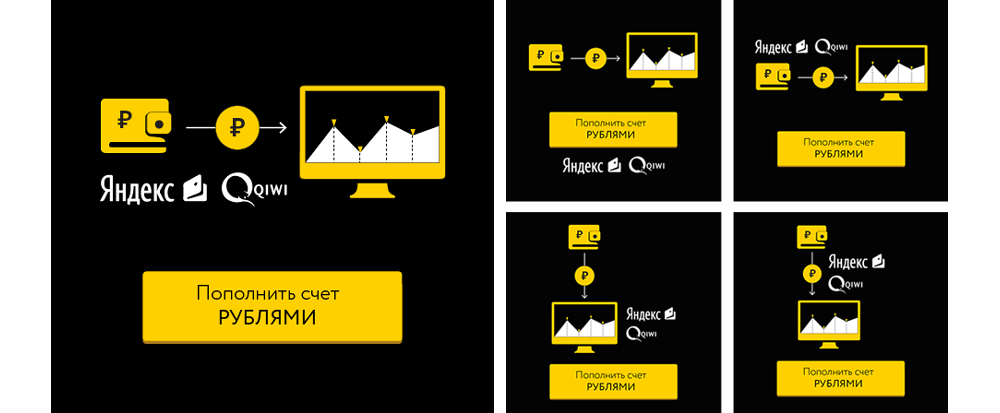 New year banners packs for different ad placements:
1. "Get a New Year Surprise!" (Europe)
2. "Get you New Year present - bonus 10% on deposit" (Russia)
3. "New Year Bonus up to 75% on Deposit" (China)
corporate souvenirs and clothing
Design of corporate New Year presents for clients. Descriptive illustration for artisans (Hand-painted 5-sizes Matreshka)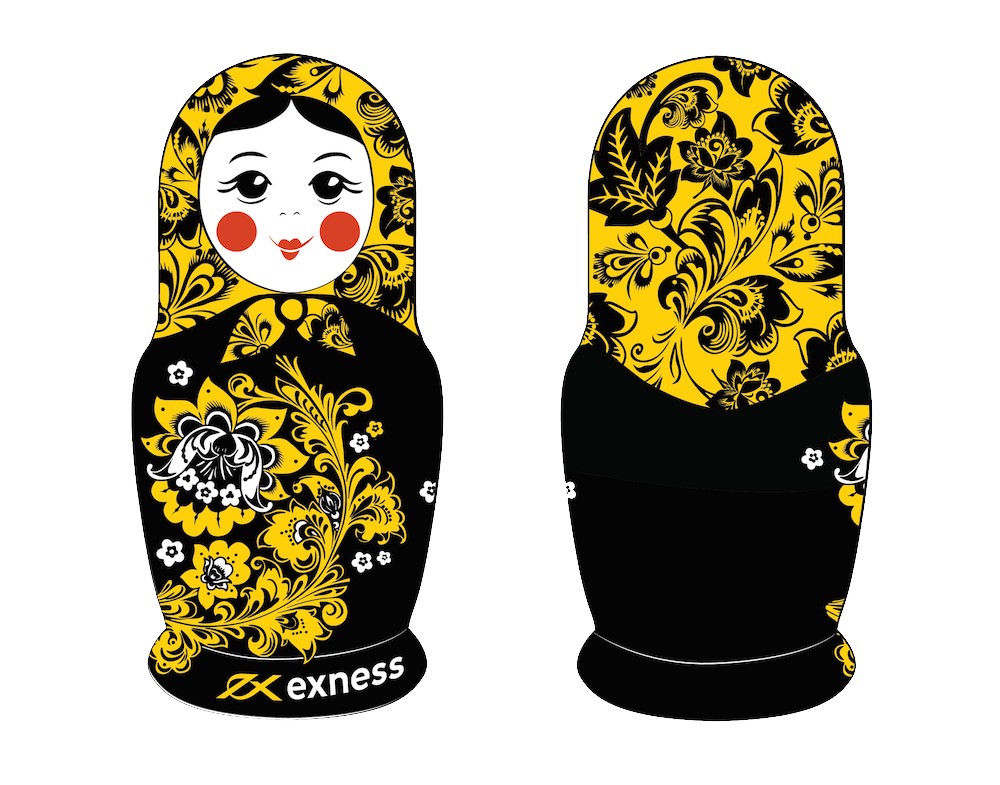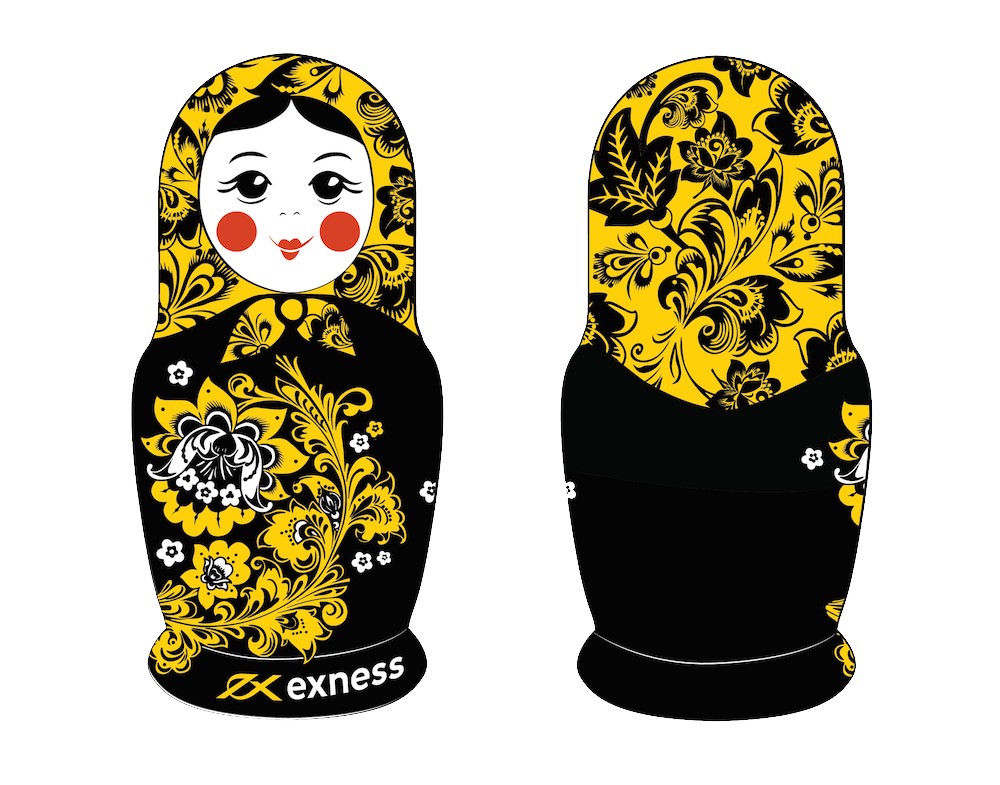 Design of sticker tags for the Exness corporate t-shirts.
Corporate baseball caps for Exness team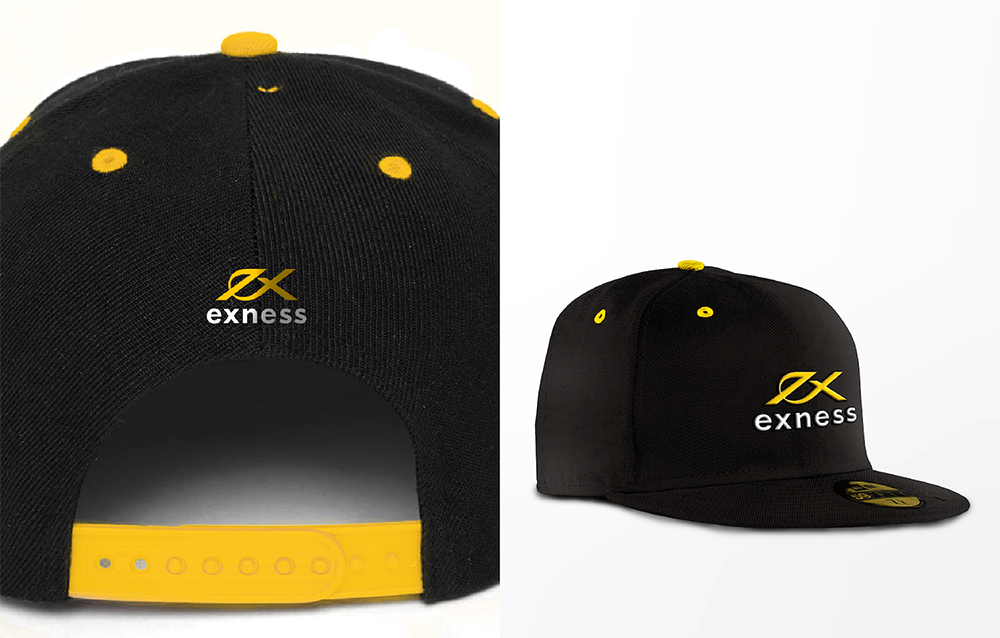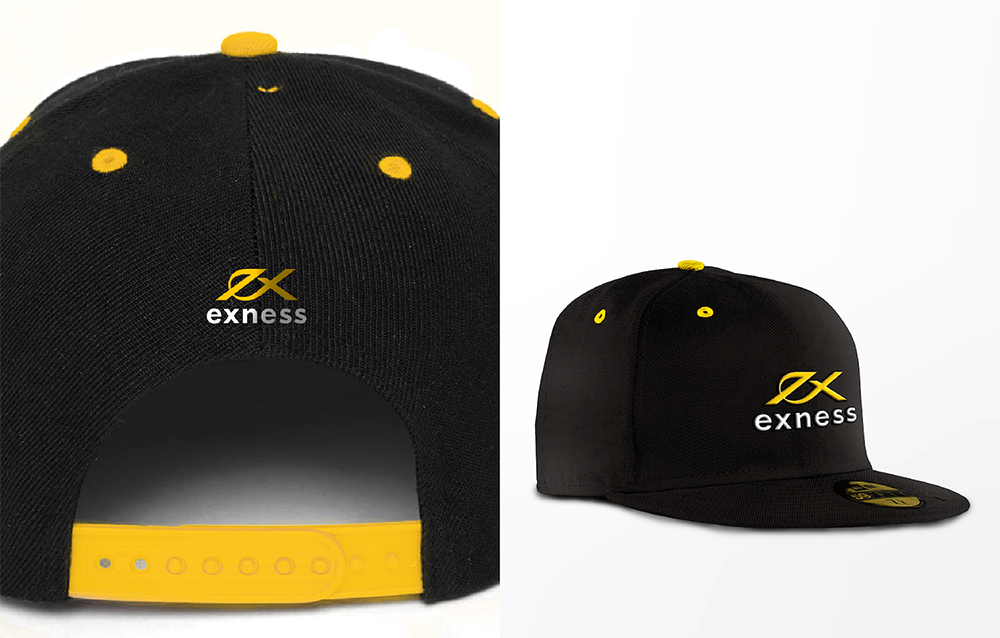 Exness Team clothing for company representatives at F1 Racing Competitions: Polo and long sleeve shirts.
Mock ups with the description of branding elements and their approximate locations (instructions for manufacturers).
Exness F1 Team corporate clothing in the field! 2015 Chineese Grand Pri
Variants of Exness corporate office mug.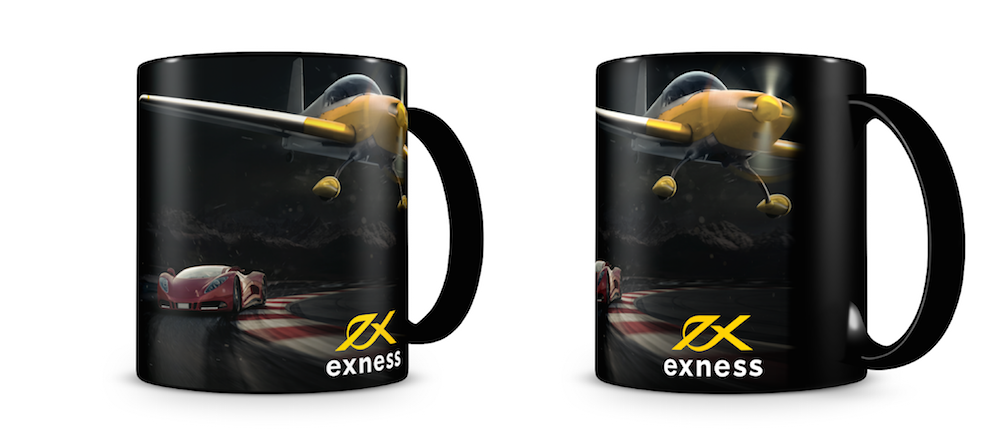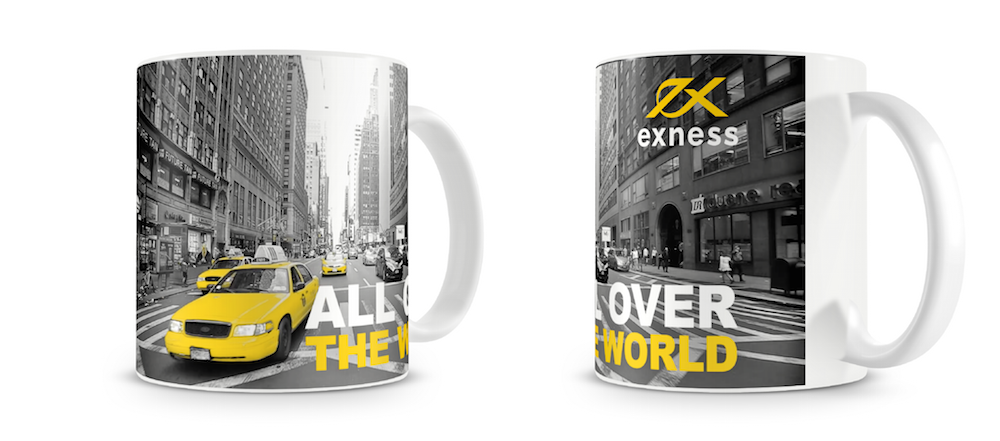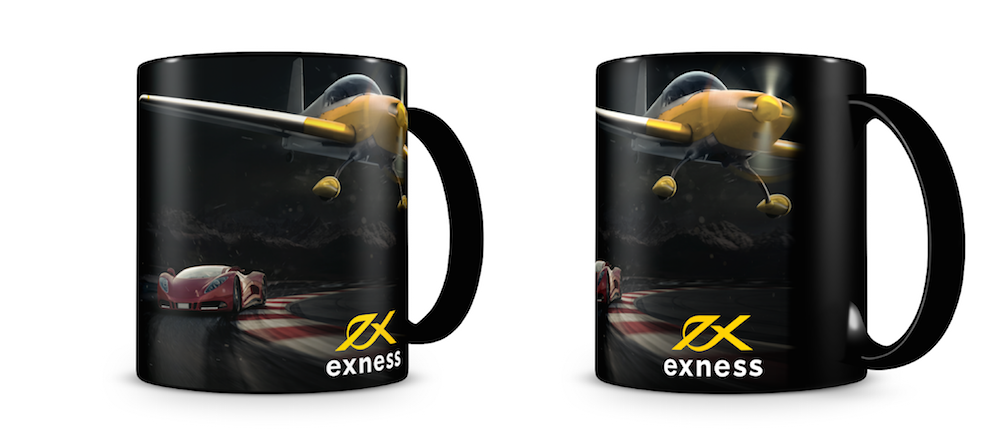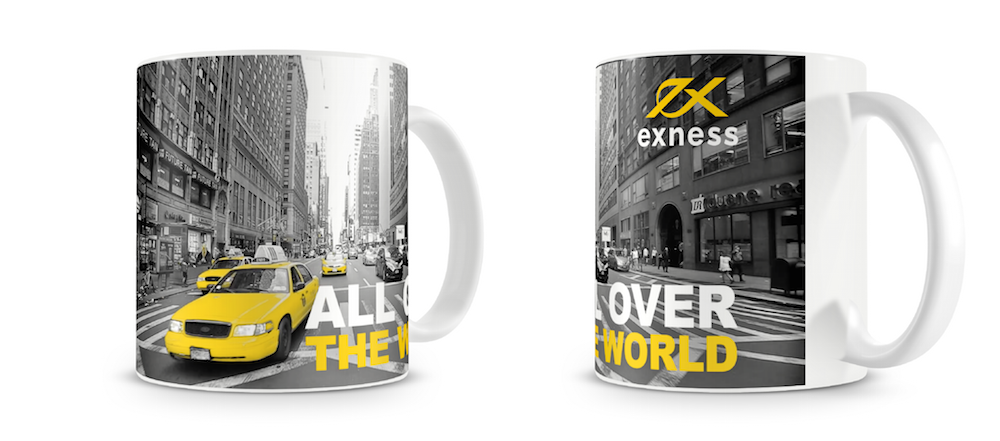 Exness corporate travel thermo cups (double walled with the possibility to change the picture)
Exness corporate ceramic travel thermo mugs (Different color combinations of a cap and a rubber protective holder in a second slideshow)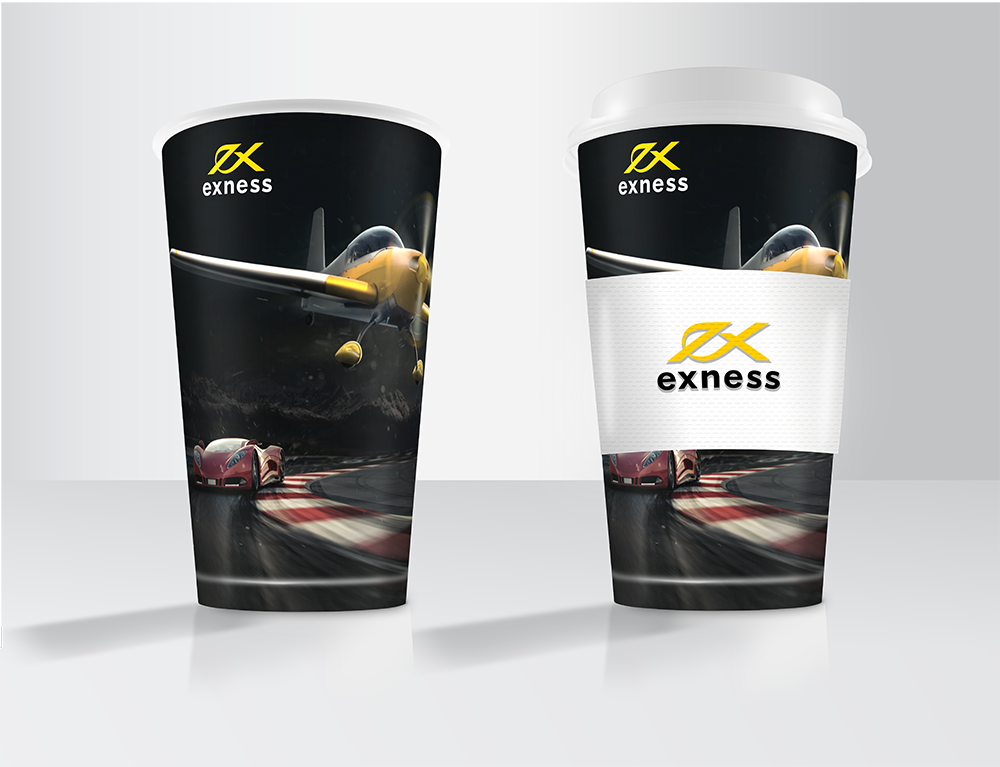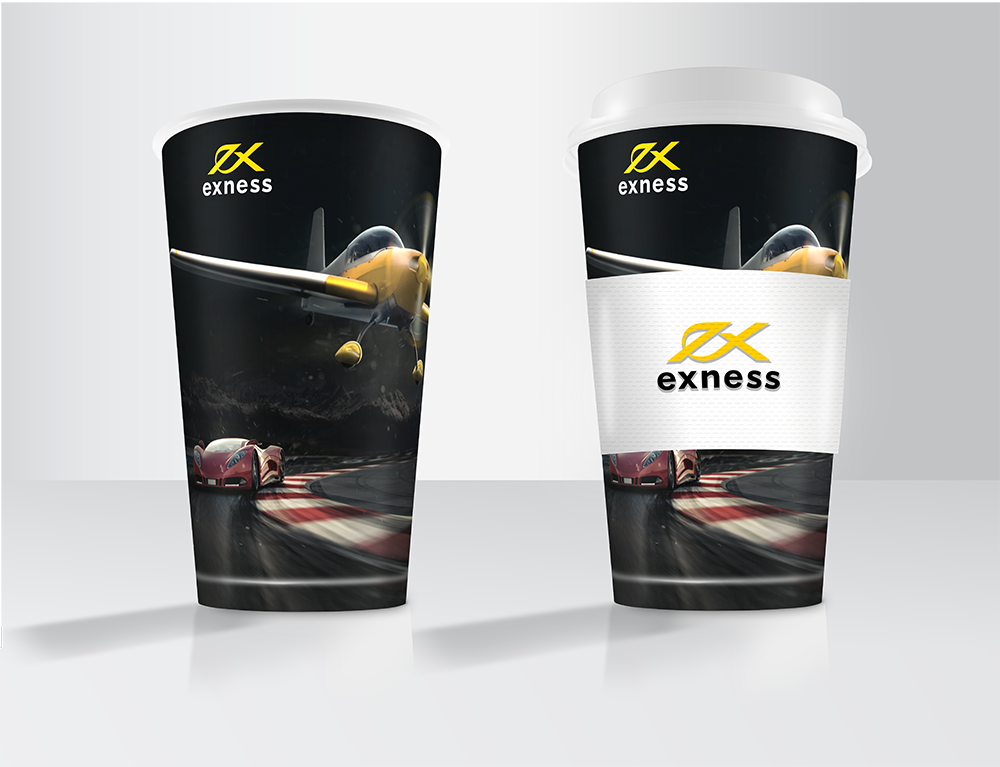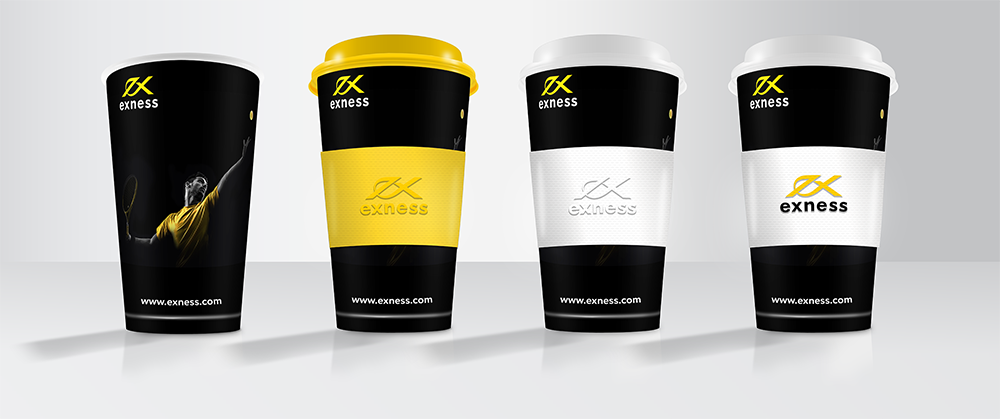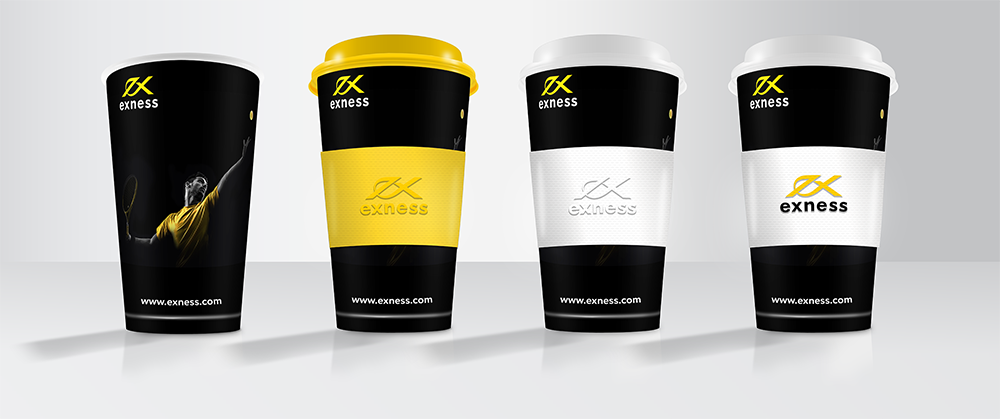 Another simple Logo variant in white ceramics + tea cup